Writing at Carleton Endowed CE (VA) Primary School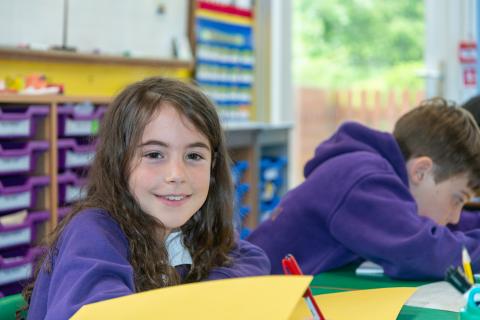 Intent:
When teaching the craft of writing, our intent is: 
To use high-quality literature to provide our pupils with rich vocabulary.
To empower our pupils to express their thoughts, opinions and imagination creatively. 
To enable our pupils to use grammar and punctuation to clarify meaning. 
Implementation: 
From EYFS- Year Six at Carleton Endowed CE (VA) Primary School, we use Jane Considine's 'The Write Stuff' as the methodology through which we plan our writing lessons. This approach helps to scaffold our pupils writing, develops their grammar, spelling and punctuation knowledge and enables them to explore the key features of different genres.
As part of this approach, all writing units are centred around one high-quality model text and composed of combinations of Experience lessons and Sentence Stacking Lessons. Experience lessons immerse pupils in an aspect of the text and use hooks to expose pupils to rich vocabulary connected to the text. Whereas, the use of Sentence Stacking lessons in this approach, model to pupils how to use sentence variety and teach pupils the impact different words have on the reader. Embedded within this approach is the Three Zones of Writing (The FANTASTICs- Ideas, The GRAMMARISTICs-Tools, and The BOOMTASTICs- Techniques). These components help to structure children's ideas and support them in using literary devices and aspects of grammar to enhance their writing. Following these lessons, pupils then focus on planning, drafting and editing their own independent piece of writing. The use of this writing methodology, the unique need of our learners and extending the teaching of writing into to other subjects ensures that our Writing curriculum is not only well-balanced and progressive but also purposeful and stimulating for all of our children.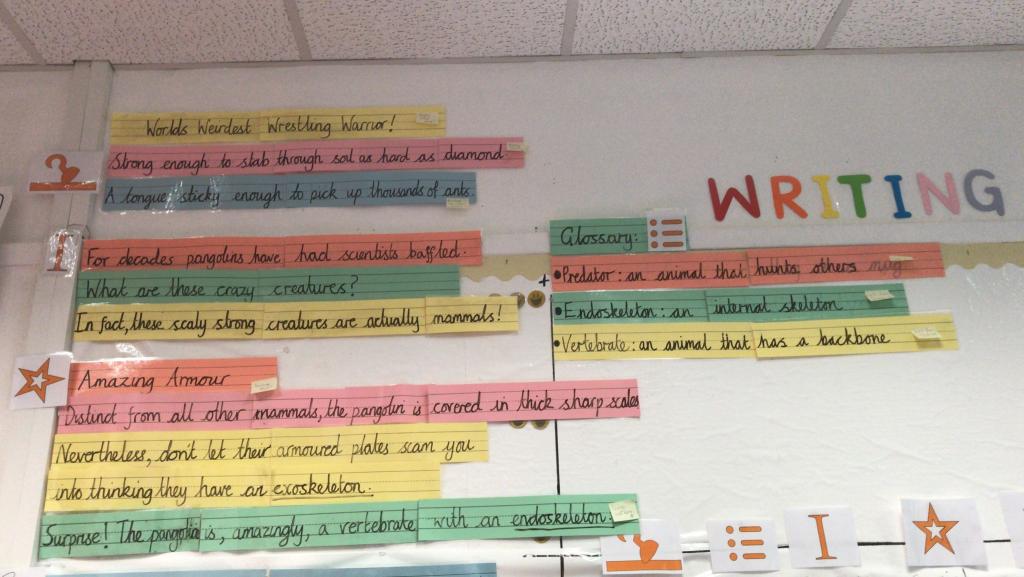 Impact: 
We endeavour to ensure that all children achieve their maximum potential regarding their attainment in writing. Rigorous monitoring exercises are carried out throughout the year in order to measure the impact of the curriculum design. Together with the senior leadership team, the English subject leader monitors the teaching and learning of writing across the school, evaluates pupil voice, shares effective practice and new initiatives and identifies the subject's key strengths and areas for development. Teachers throughout the school carefully assess the impact of each lesson and the performance of all individuals to ensure that pupils are on track to reach the expectations of our curriculum. We intend the impact of our writing curriculum will ensure that our pupils are confident and enthusiastic writers who are effectively prepared to communicate in the modern world.